Holidays, Travels and Tourism markets
In the holiday theme perfectly apply the wise proverb that says "the wise children before hungry cook" because the early organization of our holiday helps us to enjoy them and to rejoice them better.
We must check our passports and other travel documents in time, and when we finally decide where to go then we will take all necessary preventive measures for any possible risks.
In all countries, most people choose to have their vacations during the summer season and when spring comes, they all start planning the summer holidays.
In all developed countries there are organized tourist areas with hotels, tourist apartments, restaurants, cafes and other nightclubs.
Each of us has his preferences, others prefer to spend their holidays in cosmopolitan tourist resorts and cosmopolitan beaches that exist millions of tourists, others prefer to spend their holidays quietly in hospitable distant Villages with small traditional taverns, others prefer quiet distant beaches, others choose to visit areas with ancient monuments, others choose to visit religious places for pilgrimage and others choose destinations that Everything is combined.
Today's era is the era of the internet and all of us can explore, compare quality and prices and choose tourist destination, airline tickets, and tickets for cruise ships, tour buses and taxis.
All of us, within our capabilities, we must plan and find the time to do even for a few days' vacation because it is proven that a vacation and travel relax mentally and renew us and give us the spiritual strength to we face the future with optimism.
Our homeland Cyprus, the island of Goddess Aphrodite, combines mountain and sea and sunny weather and along with the Mediterranean diet is for foreigners and locals the best tourist destination.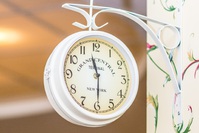 About Cyprus
Cyprus is the island of the goddess Aphrodite.

Cyprus is located in the eastern Mediterranean and bordered by sea with Greece, Turkey, Syria, Lebanon, Israel and Egypt.
The Northern part of Cyprus has been under Turkish occupation since 1974.

The State of Cyprus, officially named Republic of Cyprus, joined the European Union on 1 May 2004 and was accepted in the Eurozone on 1 January 2008.
Cypriot cuisine
The traditional Cypriot cuisine is rich in nutrients and is based on pure and fresh ingredients. The Cypriot dishes are considered very healthy because they are based on the Mediterranean diet and more often cooked with virgin olive oil.
The Cypriot cuisine is based on vegetables, fruits, legumes, various fresh vegetables, dairy products with Cyprus Halloumi being the most delicious cheese product in the world, black and white bread, olive oil, dry Fruit, wine, fresh fish and meat.
The various fruits, vegetables and legumes are Cypriot production and it is always fresh and grown in almost all villages of Cyprus. Cyprus also is famous for citrus fruit, oranges, mandarins and Grapefruits, strawberries, apples, pears, watermelons, melons, grapes and figs.
From the most favorite dishes of Cypriots are the grilled dishes. On the grill you will find variety of dishes of meats like spit, kebabs and sieftalies, various grilled vegetables, cheeses and halloumi on the grill and also fish and other seafood. Cypriots also like the food in the oven.
Also various legumes with extra virgin olive oil, such as beans, black-eyed peas, lentils, broad beans, peas and chickpeas are part of the daily diet of Cypriots. Also the various soups with best traditional soup with trachana, rice and chicken or rice with lamb and several other soups with vegetables.
In most Cypriot restaurants Cypriots and foreign tourists can find all their favourite dishes either grilled or ovens. For a foreign tourist who first visited Cyprus well done to visit a traditional Cypriot Tavern from the many that exist and ordered the Cypriot meze that include many small dishes with village salad, yogurt, meats and halloumi cheese on grill, French fries, fried eggs with herbs, grilled fish, fresh vegetables and fresh fruits and as dessert offered sweets from various fruits.
Anyone foreign tourists tried the Cypriot cuisine and especially the Cypriot meze will never forget and will visit often Cyprus.
Cyprus in addition to very good and delicious Cypriot cuisine is the best place for holidays because it combines mountain and sea and has one of the best climates in the world with almost the whole time with sunny weather and beautiful beaches to make and enjoy their holidays Cypriots and foreign tourists.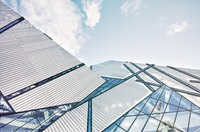 Online Marketing - Affiliate Marketing - Banner Ads - Text Ads - Links for ...
Ads help us operate our website. When you visit our website, our website and advertiser companies can access and use COOKIES on your device to display relevant personalised content ads. See how COOKIES are used and how you can change your settings. By Continuing on this site you accept the use of COOKIES on your device.
Οι διαφημίσεις μας βοηθούν να λειτουργούμε τον διαδικτυακό μας τόπο. Όταν επισκέπτεστε τον διαδικτυακό μας τόπο, ο διαδικτυακός μας τόπος και οι διαφημιζόμενες εταιρείες μπορούν να έχουν πρόσβαση και να χρησιμοποιούν COOKIES στη συσκευή σας για την προβολή σχετικών διαφημίσεων εξατομικευμένου περιεχομένου. Δείτε πως χρησιμοποιούνται τα COOKIES και πως μπορείτε να αλλάξετε τις ρυθμίσεις σας. Συνεχίζοντας την περιήγηση στην Ιστοσελίδα μας σημαίνει ότι αποδέχεστε τη χρήση των COOKIES στη συσκευή σας.